National Cybersecurity Awareness
Month or NCSAM is an opportunity each year for organizations around the world to celebrate security, spread cyber hygiene and energize positive culture change across the enterprise.
What an amazing journey we are on, team.
This month alone, we had the opportunity to work alongside 85 amazing clients across 3 continents in 7 timezones, 5 languages and 68 cities. We traveled over 150,000 miles to say hello! We ran 1,648 escape rooms and high-fived over 12,500 people (and countless online) for their ingenuity in solving security-themed puzzles for glory and honor and swag.
We laughed, cried, cheered and made a scene. We challenged old powerpoint training slides to a deathmatch and we won in the first round (TKO). We got people from drooling in their cubes to chanting team names through corporate hallways in 30 minutes. We crowned victors supreme and laughed with runners up about the little things that make us human. We had FUN. And ALL in the name of CYBERSECURITY.
We launched a brand-new hollywood-style video series for our online platform, after 3 weeks of pre-production, 3 days of shooting, 10 days of post-production, 5 Terrabytes of footage and 25 minutes of final-cut video.
How lucky we are, as security evangelists and friends, to share such moments with you and your employees every October. It is truly a joy. And we don't take it for granted.
We believe every smile is a metric. Every embrace is a memory. So we'd like to show you some incredible metrics and memories from October that might just become your new screen-savers.
Metrics & Memories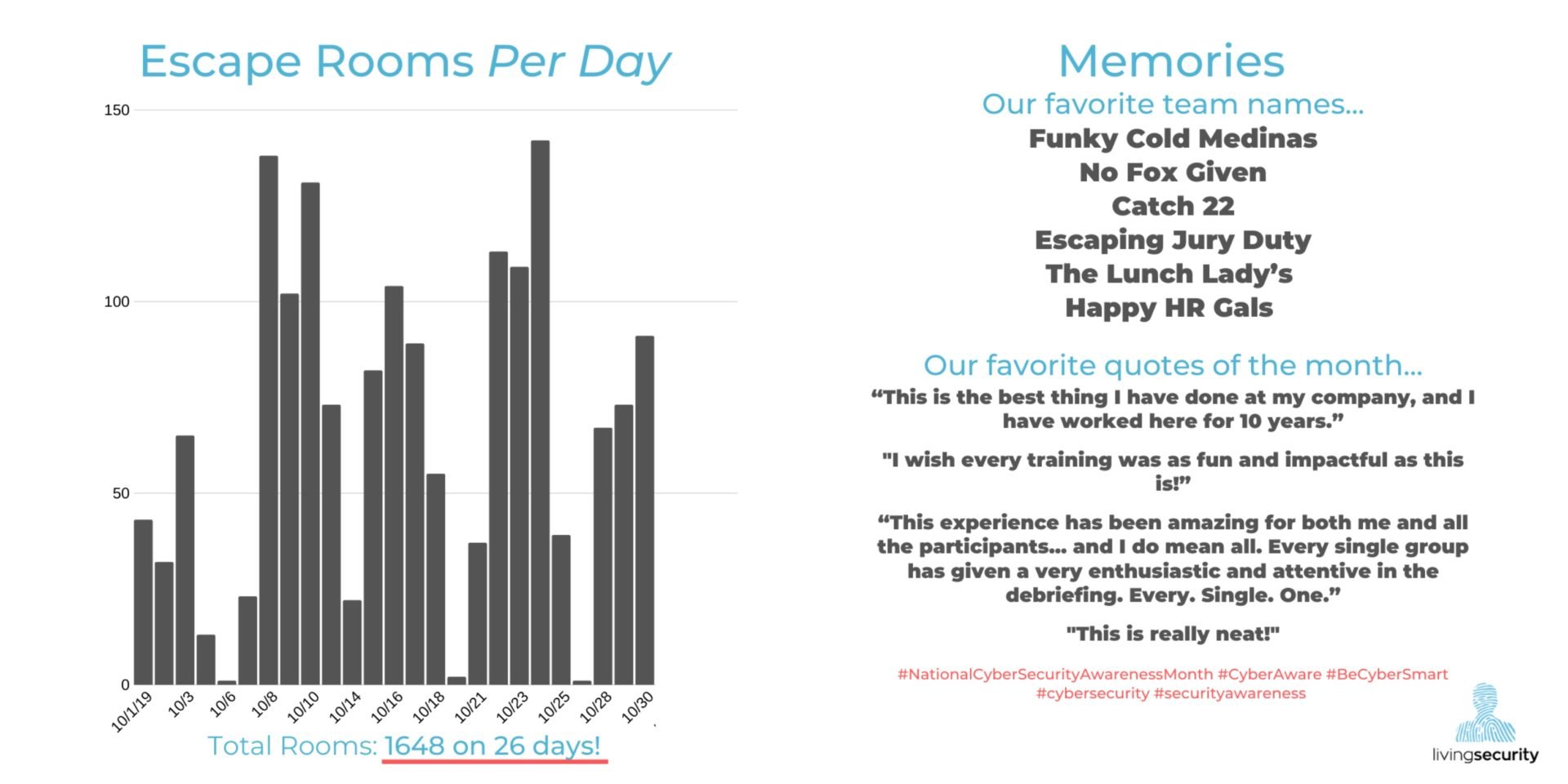 Conclusion
It is a blessing to partner with organizations big and small across North America, Europe and Asia to deliver the best security awareness training possible. This couldn't have been possible without the blood, sweat and tears of our team, our advisors our partners and our families. Now time to maintain the momentum from security awareness month and keep the energy high all year! :)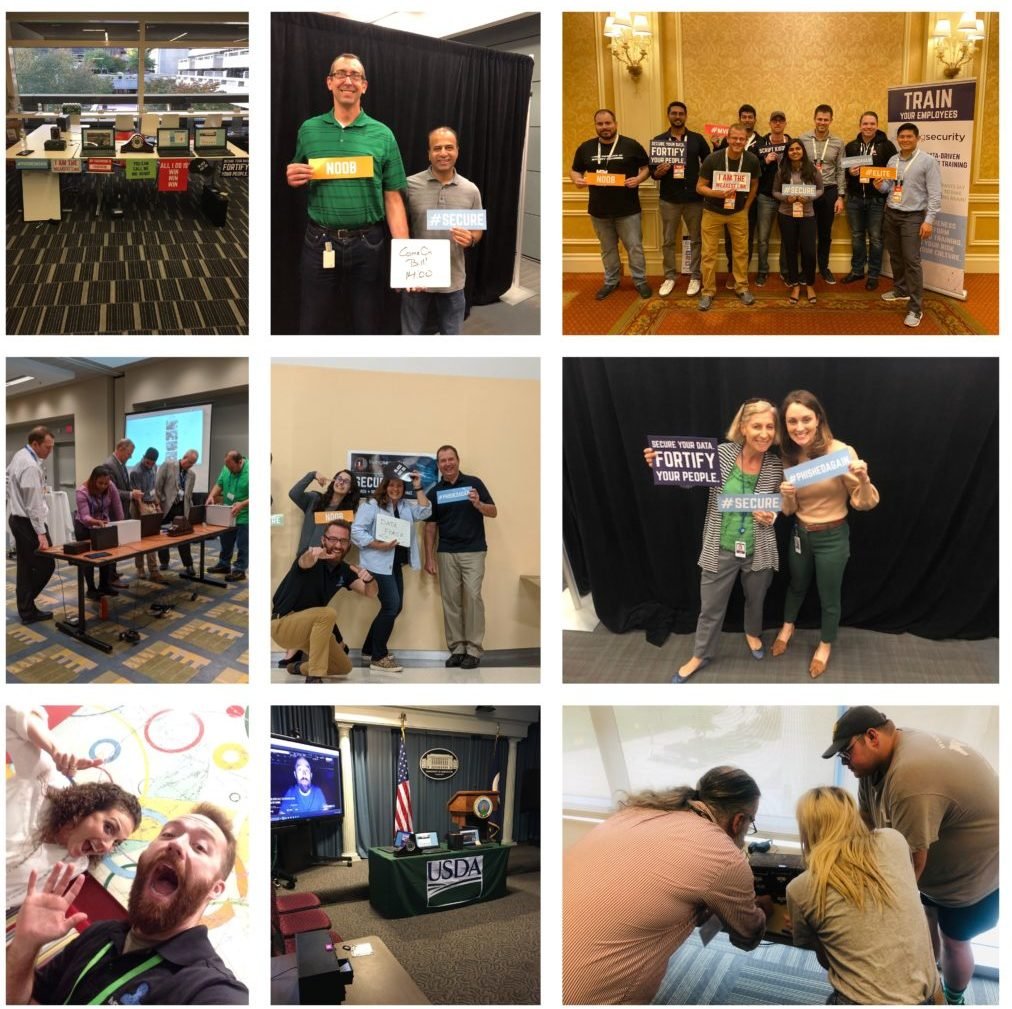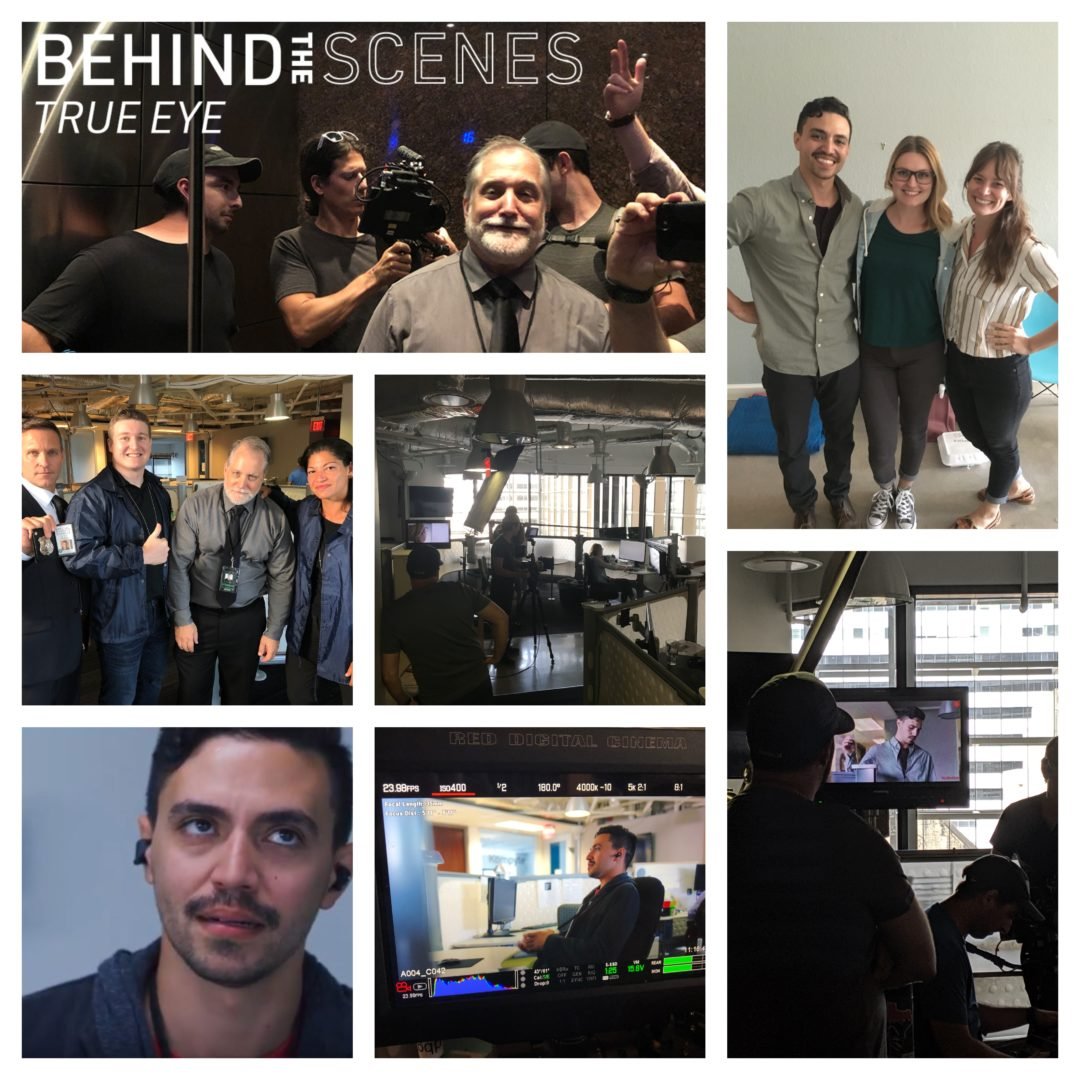 We salute you October!
Oh, and happy belated Halloween...