Living Security Escape Rooms at the 2019 ISC2 Security Congress!
Living Security was proud to be involved in the 2019 ISC2 Security Congress Conference, which was held last week in Orlando, FL on October 28th-30th.
The conferences' main goal was to "advance security leaders by arming them with the knowledge, tools and expertise to protect their organizations," and Living Security was up to the task! Between the 175+ sessions that the conference offered, along with keynotes with names such as Captain "Sully" Sullenberger, Holly Hoffman, Catherine Price, Erik Wahl, and ADM William McRAven, attendees were also able to take advantage of another unique opportunity by visiting the highly touted Escape Rooms, delivered by Living Security.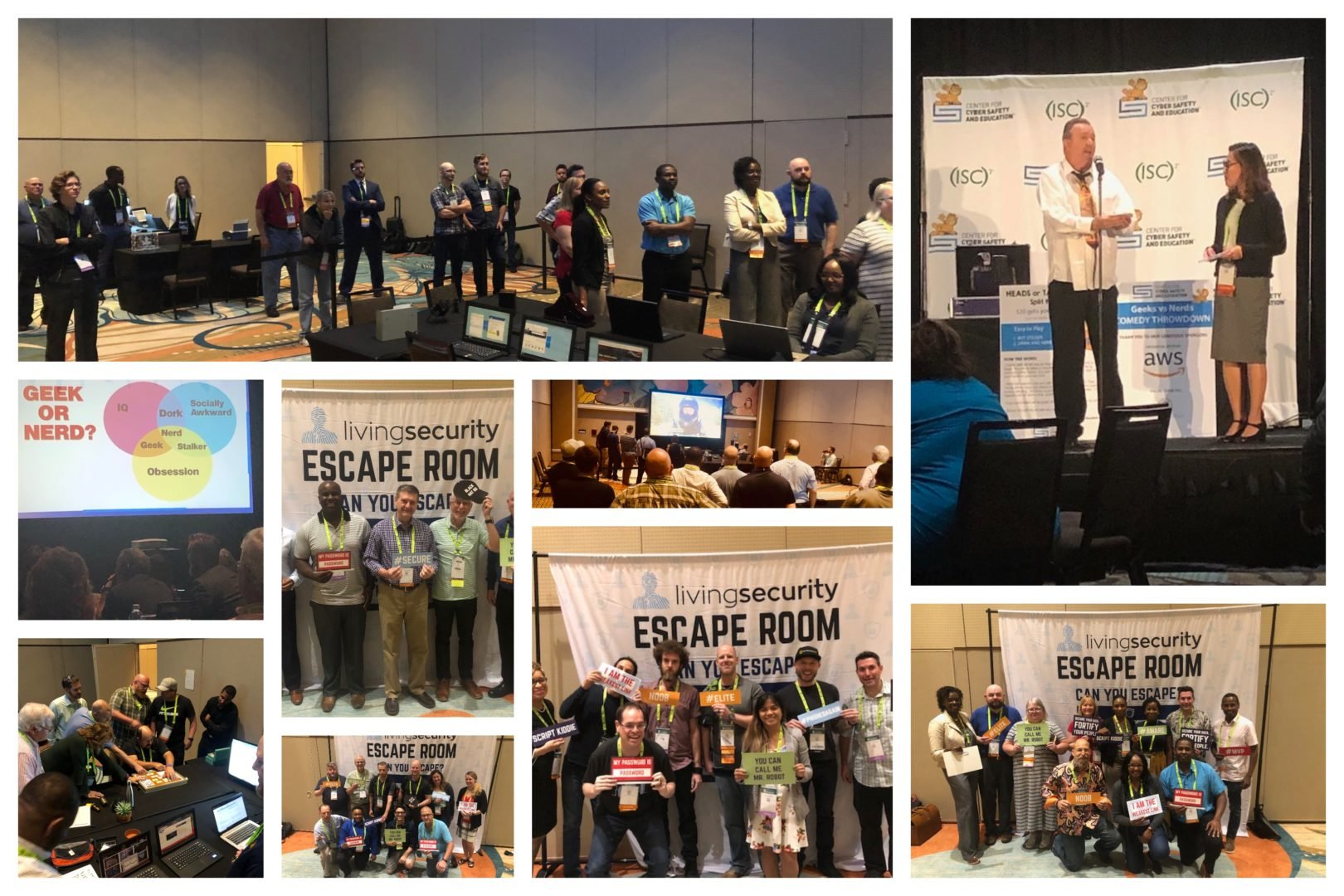 While running two Escape Rooms simultaneously (SecureIT! and Critical Mass storylines), Living Security was fortunate enough to meet (and host) over 220 conference attendees throughout the three-day span. A special shout out to the winning team, Secure THIS!, "escaping" with a finishing time of 9:25.
The Living Security Escape Room is an immersive training experience that builds security awareness concepts into a fun team exercise. Not only will your employee's have a higher retention of the security principles they learn, they will also see your investment in the game as a reward, an opportunity to have some fun, learn some things about securing their lifestyle and form a deeper positive relationship with you.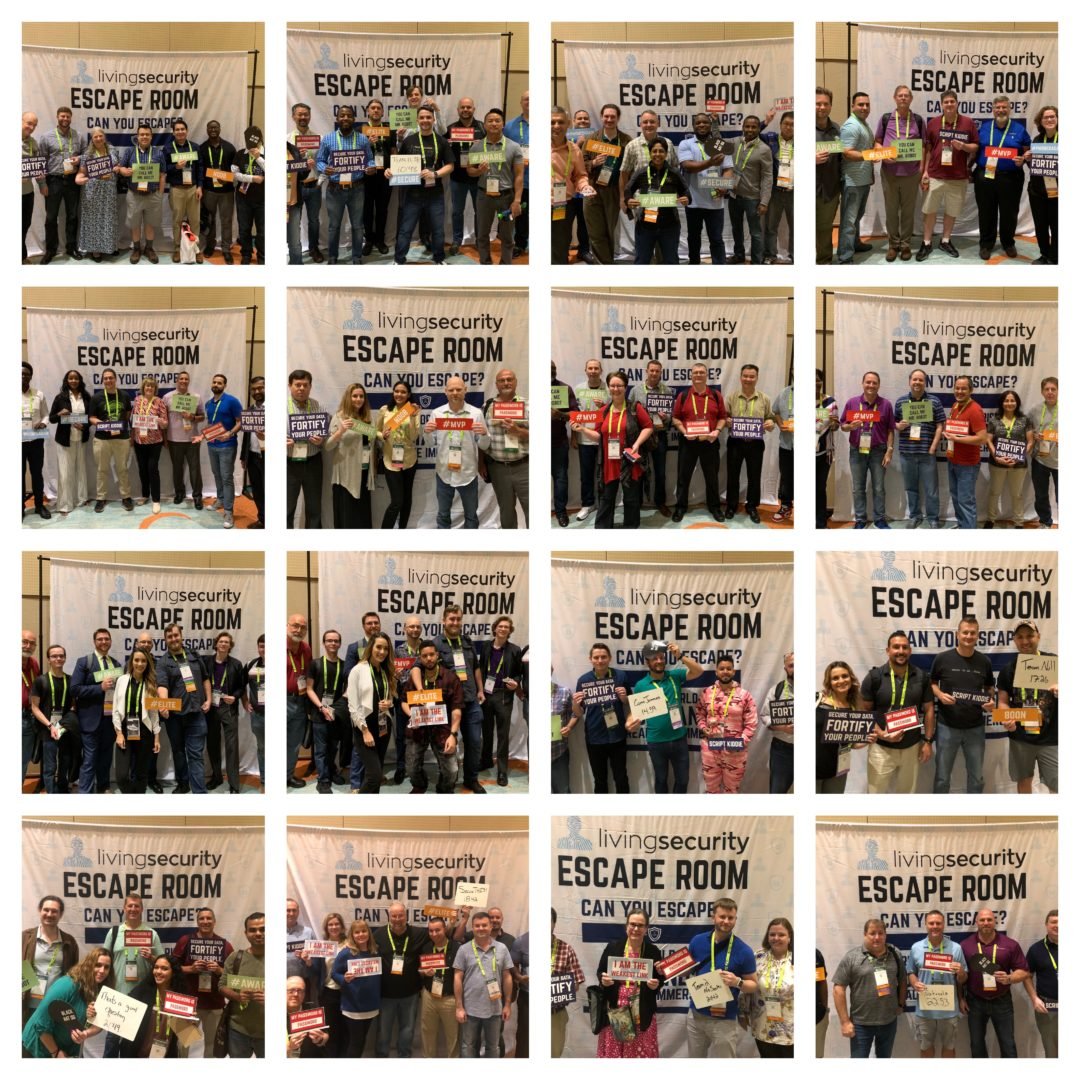 Bring the Escape Room to your company or learn about our digital training platform!