Cyber Security CEO, Ashley Rose, shares her story, mission and lessons from her past that have made her who she is today.
---
"My Journey to Founding a Cyber Security Startup"
As the CEO of Living Security, I have learned so much over the past 2 years since our founding.
But my journey starts even further back. Let's rewind…
About me
I am the eldest of four girls in my family and grew up in the Midwest. I lived in the same house throughout my entire childhood until I moved across the country to my college freshman dorm in South Carolina. I was always a straight-A student, grew up playing sports and was Varsity Tennis and Skiing in high school.
I am wired to be analytical. I love numbers and excelled at mathematics, engineering, and physics.
I was also good at solving problems that were black and white... but I loved the challenge of things in the 'grayspace.' So my heart led me to pursue ideas of careers in acting (what girl doesn't want to be in Hollywood), law, business and eventually marketing and entrepreneurship -- which is eventually what I got my degree in.
Taboo? Just Real Life...
The next part of my story is a little taboo, but so much of what brought me here comes out of the things less talked about in public discussions or pitches.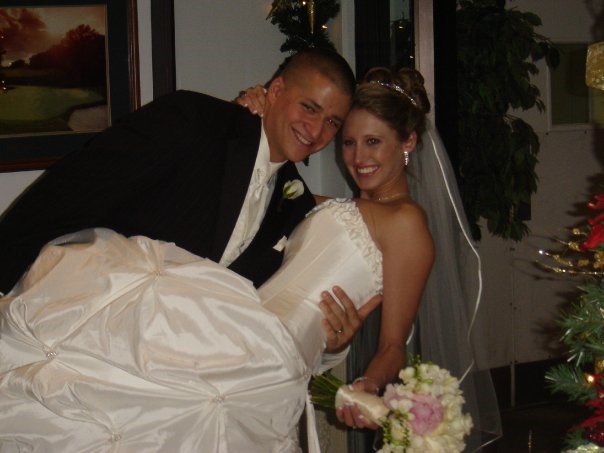 I met Drew (yes, my co-founder and husband) my freshman year in college. By mid-sophomore year, we knew we wanted to get married and I became pregnant with our first daughter right after deciding we were going to transfer to colleges in California (hey, I still had hopes of that acting career).
We soon realized we were going to be putting those dreams on hold and transferred back to Michigan where I grew up so I could finish my degree with help from my family. Soon after, Drew swore in to the Army and -- shortly after the baby was born -- left for a year long training in Military Intelligence.
I stayed and finished up my marketing degree, taking extra credits and summer classes, baby in tow, and graduated a half semester behind my starting class. Because taking classes with a new baby wasn't quite challenging enough for me though (ha-ha), I decided to start an infant and children's swimwear company during my senior year in college, which kicked off my entrepreneurial journey and taught me so many valuable lessons that I use today.
Fast Forward
Fast forward 7 years, 5 states, two more year-long separations from Drew due to deployments, and two more children. I gained experience working with private companies in sales and marketing, and kick-started my swimwear company to be the highest funded children's line on Kickstarter during it's time.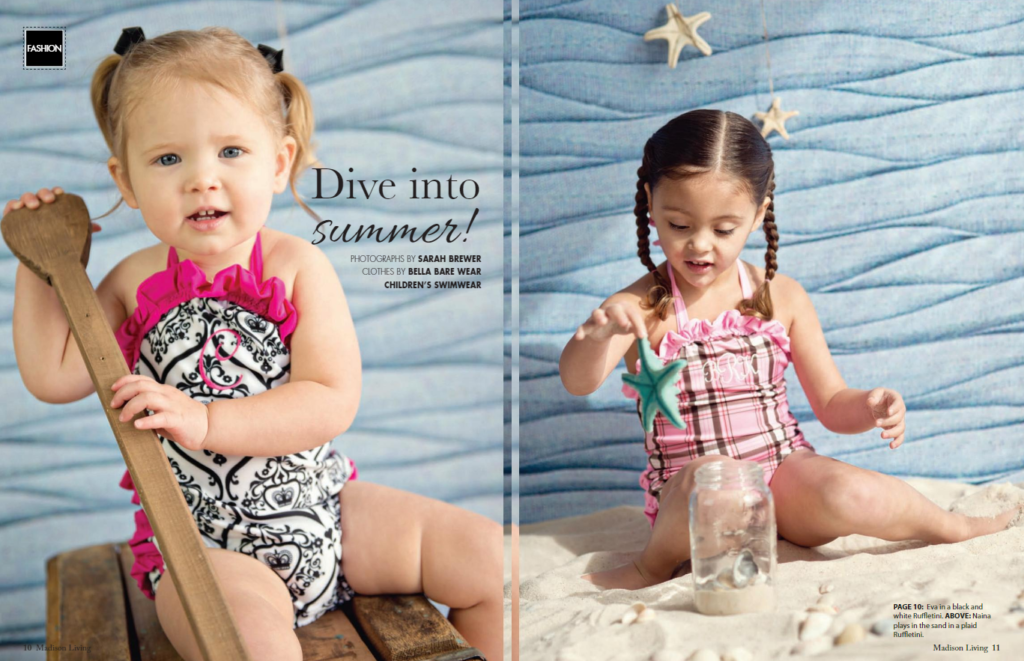 I gained experience in product design, prototyping, manufacturing, website development, social media and influencer marketing. I had a hand in pricing, sales, channel, finances and accounting, and customer success (and complaints), all while moving (a lot) and raising a family.
When I decided to take a break after my third daughter was born and coming out the tail end of the second deployment, it was much needed. I thought I might pick it back up someday.
Little did I know that Austin's tech scene and innovation would be drawing me in on a new path just 6 months after the "break" began.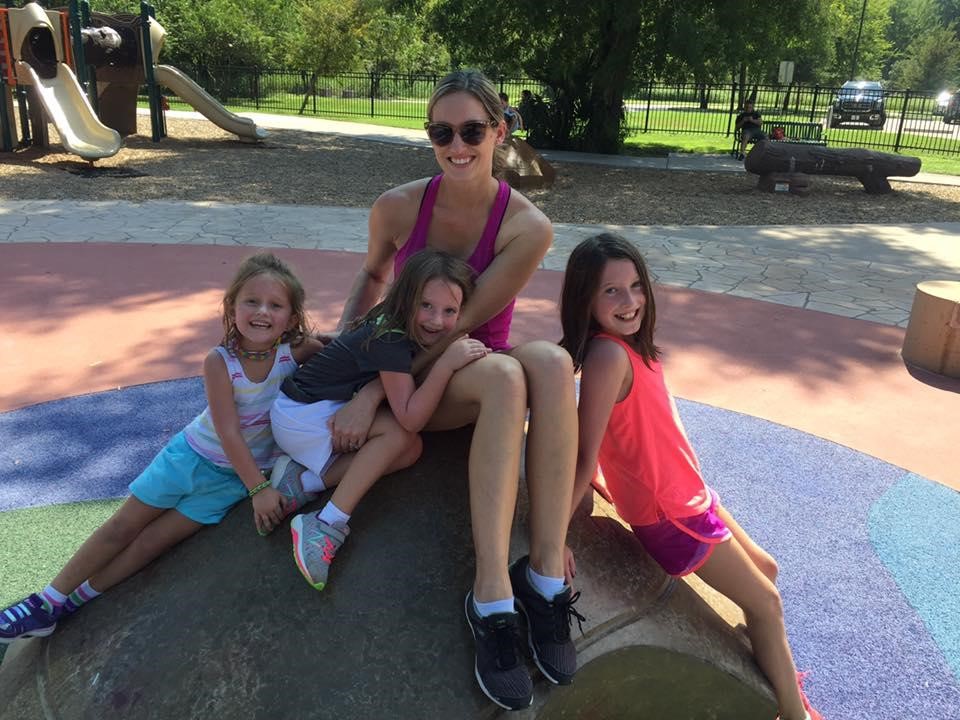 I started working on an IT team as a technical project coordinator. A few months in I was bored and ready for more, and pursued an opportunity to own the product I was then coordinating. I had some great support behind me, and was soon managing the budget, engineering resources and acting in the QA/UAT role for an internal product we were developing. Quickly, I knew it inside and out.
I learned agile software development principles, project management, cross-functional coordination between business and IT/engineering. I was also introduced to role and access management, audit, and security principles as the product was built to automate all of it.
As my career took twists and turns alongside my family, Drew's was climbing at a rapid pace, too -- straight out of his M.I. training and deployments from systems administration to networking eventually into cyber security (which he earned his degree in).
I'll let him tell his story in a future post, but we ended up in Austin, working for the same company! It was here that our career paths would begin to cross. It was here our love for entrepreneurship, solving problems and building something from nothing would lead us to founding Living Security.
Founding Living Security
After seeing an enormous gap in cyber security industry for training solutions (and Drew proving out a game based, culture focused methodology for training in his role) I knew we could use that as a start to address the problem of data insecurity at scale. I wanted to see a tech-based solution that focused on people.
What I saw in the industry:
Security teams were doing the same thing for the last decades to thwart off attacks- tightening technical controls and spending $$$$ on the latest and greatest solutions. The very definition of insanity. Our adversaries are people, they will take the most cost efficient route with the greatest ROI, and unfortunately that is through our gatekeepers, our people, all of them that have access to our networks, sensitive data, facilities, and cash. It's time we start thinking like them.
How do we do that? I don't think too many people would argue with the fact that the majority of our IT people (while extremely smart and competent) are not the most attuned to gaining buy-in and building a positive culture for change with the rest of the workforce. For this we need to leverage our social, psychology, marketing and communications people that know how to build awareness, drive behaviors, reward and measure results and create consistency for positive change. (Welcome this diverse workforce on your security team and you won't be sorry!)
Why do I care? Good question, for me I think it comes down to a few things. Of course, building a business of any kind is challenging, and I love that challenge. More specifically, I see the negative impact that breaches, theft, cyber-bullying (etc) are having on our society and I know that this will only get worse as our world becomes increasingly connected. My heart as a mother of three girls is obviously in building a safer digitally and physically integrated society for them. I also think that my desire for truth, integrity and justice (remember that black and white stuff from before), drives me to fight against the wrongs of this world and -- in this case -- cybercrime.
Lessons from the War Room
So how did I get here? Most of it was spelled out in these last few paragraphs, but what is written between the lines is what I believe will keep us growing, building and impacting more and more people and businesses around the world.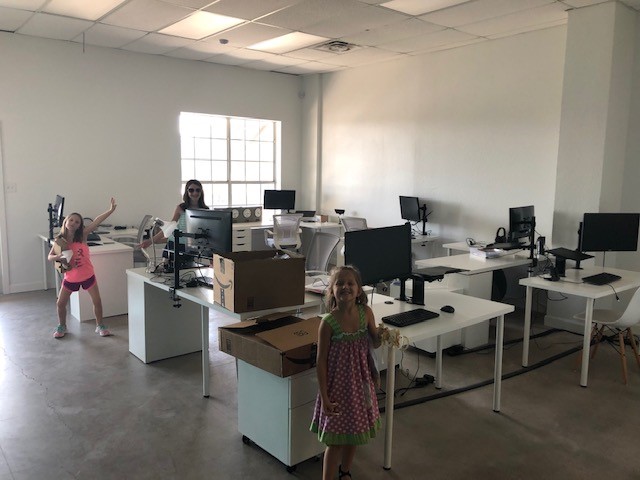 Perseverance. There were a lot of times in my life that I could have given up or taken a different or worse path. (Unfortunately, I've met a long of people along my journey that did just that). I didn't grow up affluent, I worked through high school, college and beyond. I had a baby at 20 and two more shortly after. But giving up or taking the easy way out has never been an option. I believe that it's through the challenges that we are refined -- and character and hope are built.
Do the right thing. I'll claim this one post my early college years (). There have been a lot of times that I, or my team, are in a situation where a different decision could lead to a short term gain. That is not how I live or how we are building our company. I would always rather go forward with a clear conscious and no regrets than trying to enjoy "success in paranoia."
Confidence AND Humility. I have confidence that I can figure out almost anything, and if I don't have the time or want to wait for myself to figure it out, I can find someone who can help me. But, I also know I am not the best at everything. There are a lot of really amazing people out there with a lot of talent and creativity that I don't possess - so I look for those people to teach/mentor/advise and fill in the gaps where I can't. I am grateful for the amazing people on our team that do this daily.
There is so much more to the story that I look forward to telling, from growing a company from two to 15 in our family home to some of the mistakes we have made thus far - and more to come I'm sure. Our journey is still just beginning, and I thank you for your support thus far and what's yet to come!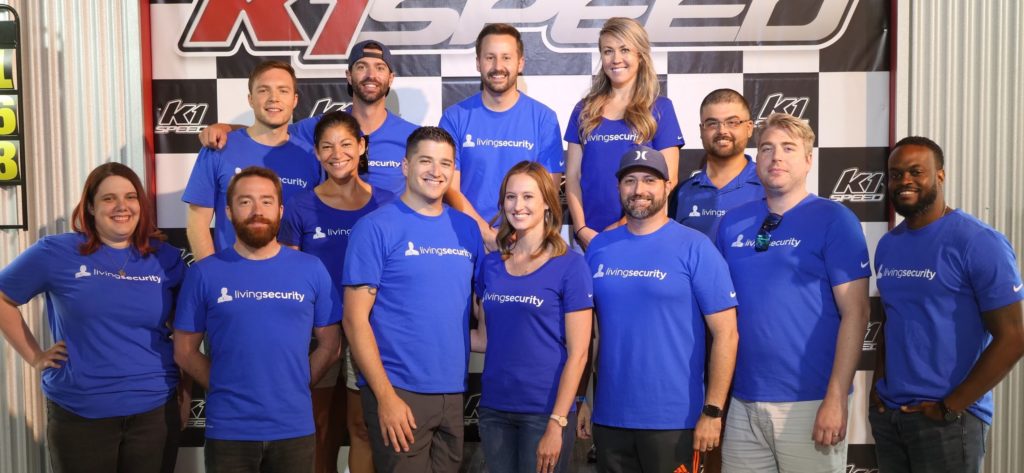 ---
- Ashley