Landscape of Living Threats
There is a distinct lack of humanity when reading media reports or watching shows about cyber criminals. Pop-culture has perpetuated the myth that they are masked villains with skills indistinguishable from magic. Reports tout sensationalized, click-bait news and mass media follows suit with coverage of these untouchables. This scare cycle may seem harmless, but it instills the wrong kind of fear in people: an irrational belief that they cannot fight back.
Reality is a bit more mundane…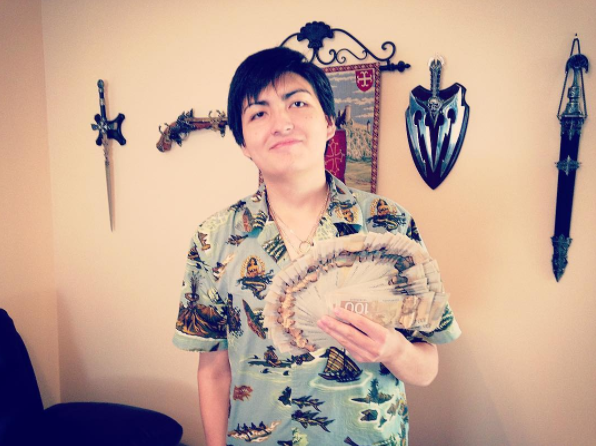 Cyber criminals are fundamentally people who prey upon others using age-old deception techniques with new technologies. The same motivations driving conventional thieves—greed, opportunity, ego, boredom—motivate the cyber criminal. This human-oriented look at cybercrime is largely missing from existing conversations on the topic. Said another way, "you don't have a malware problem, you have an adversary problem." You have a landscape of living threats.
Phishing emails look and feel like they come from your coworker down the hall. Vishing calls sound like they're really from Microsoft tech support. And ransomware as a service operators provide better customer service than your bank. The same techniques a traditional confidence man would use to scam your grandparents are still in play, only hiding behind computer pixels and blue light.
By recognizing cyber criminals for who they are, people like you and I, fear retreats in place of wisdom in the face of danger. When in doubt, ask! After all, an ounce of prevention is worth a pound of cure.
OUR MISSION
At Living Security, we reduce the #1 cybersecurity risk for enterprises, human error, through engaging and impactful security awareness training that is brought to life by innovative tech enabled experiences.
OUR STORY
Living Security co-founders, Ashley and Drew Rose, recognized that traditional security awareness programs were failing to move the needle and it was time for a fresh approach. Our immersive training experiences engage the enterprise using science backed techniques to motivate behavior change and refreshed content that's relevant for the current threat landscape.
OUR CULTURE
Living Security was founded out of personal experience with the problem as a practitioner combined with a passion for solving problems with large impact and opportunity. Our team is comprised industry experts, SME's and fun, passionate people that are just a little crazy – hey, we did join a startup! We are all here to build something great – will you join us? It's an incredible journey!
Our innovative Cybersecurity Escape Room experience builds security awareness concepts into an engaging team experience people actually enjoy. Watch the video here.
Online security awareness training platform leverages game based learning and a custom curriculum to make cybersecurity awareness training fun and effective.
Hosted Platform or SCORM Delivery
Our gamified training platform allows program owners to assign users training and track through completion and beyond. Our interactive video series are broken in to episodes that cover critical security awareness concepts through story based learning and interactive puzzles. Customize your program through the addition of role and concept specific micro-modules and incentivize completion through leaderboard challenges and rewards and recognition. Series and modules are also available in your SCORM packages for delivery on your LMS.
BACKED BY SCIENCE. BUILT TO SCALE.
Our science-based approach drives user engagement and reinforces positive security behaviors across the enterprise.
Science Backed
Our proven techniques engage participants, increase retention rate and motivate behavior change.
16x increase in retention from experiential learning.
Tech Enabled
Our tech-enabled platform makes managing and scaling the experience easy, allowing you to extend the reach of your security team.
Smart Analytics
Insightful metrics provide program owners with deep understanding of human risk within their organization and provides the tools to make the right changes.