What to say about Black Friday Scams?
Everyone loves a holiday, right? Well, that goes double for scammers. Now, they are preparing for one, major day of the shopping calendar: Black Friday.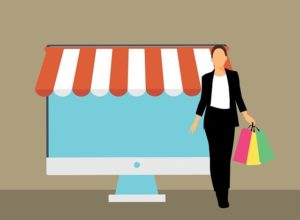 Black Friday and Cyber Monday are responsible for billions of dollars of concentrated spending online and in-store.
Two years ago, Americans spent $5 billion USD in 24 hours on Black Friday alone.
Last year, Black Friday brought in $6.2 billion in online sales, a growth of 23.6% year over year (not to mention $7.9 billion for cyber Monday!).
No wonder Black Friday is also the biggest holiday for phishing scams! With everyone on the hunt for irresistible bargains, what better way to convince someone to click on a malicious link than, "Here's a Black Friday deal you don't want to miss!"
In years past, phishers have used fake 80% off deals, spoofed websites, and offers of free gift cards and iPhones to collect names, addresses, passwords, online credentials, and even credit card numbers.
Here are a few tips to avoid losing money this month:
Hover over URL links and triple-check their destinations (e.g. https://www.google.com NOT http://www.g00gle.com)

Be wary of "enable content" on any downloaded documents. Office macros are a classic malware tactic by spammers to execute malicious applications on the victim computer.

Look for httpS in the upper left hand corner of a webpage and avoid http sites at all costs. 'S' means secure!
Stay safe, savvy shoppers!